NEWS
From BalCCon2k20
BalCCon2k20 T-Shirts Shop
BalCCon2k20 T-Shirts are available You can buy it on the following link:
'Official BalCCon2k20 T-Shirt Design'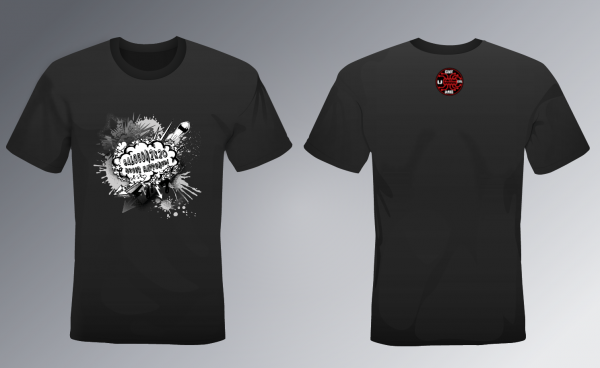 Registration for @BalCC0n CTF is open
BalCCon2k20 CFP
Registration for @BalCC0n CTF is open
Welcome hacker. BalCCon is an annual conference in Novi Sad, Serbia, which has unfortunately been cancelled due to COVID-19. However, we are still here, trying to bring you some of the conference spirit with a CTF.
Start: Fri, 25 Sept. 2020, 18:00 UTC
End: Sun, 27 Sept. 2020, 18:00 UTC
Type: Jeopardy
Difficulty: Intermediate
CTF Prizes
1st Place - BalCCon2k20 Hoddie
2nd Place - Tickets for BalCCo2k21
3rd Place - Bottle of Rakija
You can follow @BalCC0n for general updates. For updates during the CTF regarding challenges, you can...
...follow @We0wnY0u
...follow @balcconctf@social.pwn.institute on the fediverse.
...join the #balccon2k20-ctf IRC channel on freenode.
IMPORTANT UPDATE
Unfortunately we have decided to cancel Balkan Computer Congress-BalCCon2k20. It was a tough decision. Currently there's no way to gather everyone together and keep them safe. We had hopes that things would be stable by September. Although the situation is getting better, there is still too much uncertainty. September may still be too early to be so many people gathered in small rooms. We can not imagine BalCCon2k20 with masks and 1.5m distance (just imagine Rakija Leaks ). That would ruin the whole spirit of the conference.
Still we decided not to cancel all events at BalCCon2k20. CTF will take place and we will still make a T-Shirts and sell them. There will be for sure couple more online events during planed dates for BalCCon2k20. Stay tuned !!!
Stay healthy, stay safe, and stay in touch!!! Hope to see you all again at BalCCon2k21!!!